Extreme weather calls for huddling together. Meet the Shields.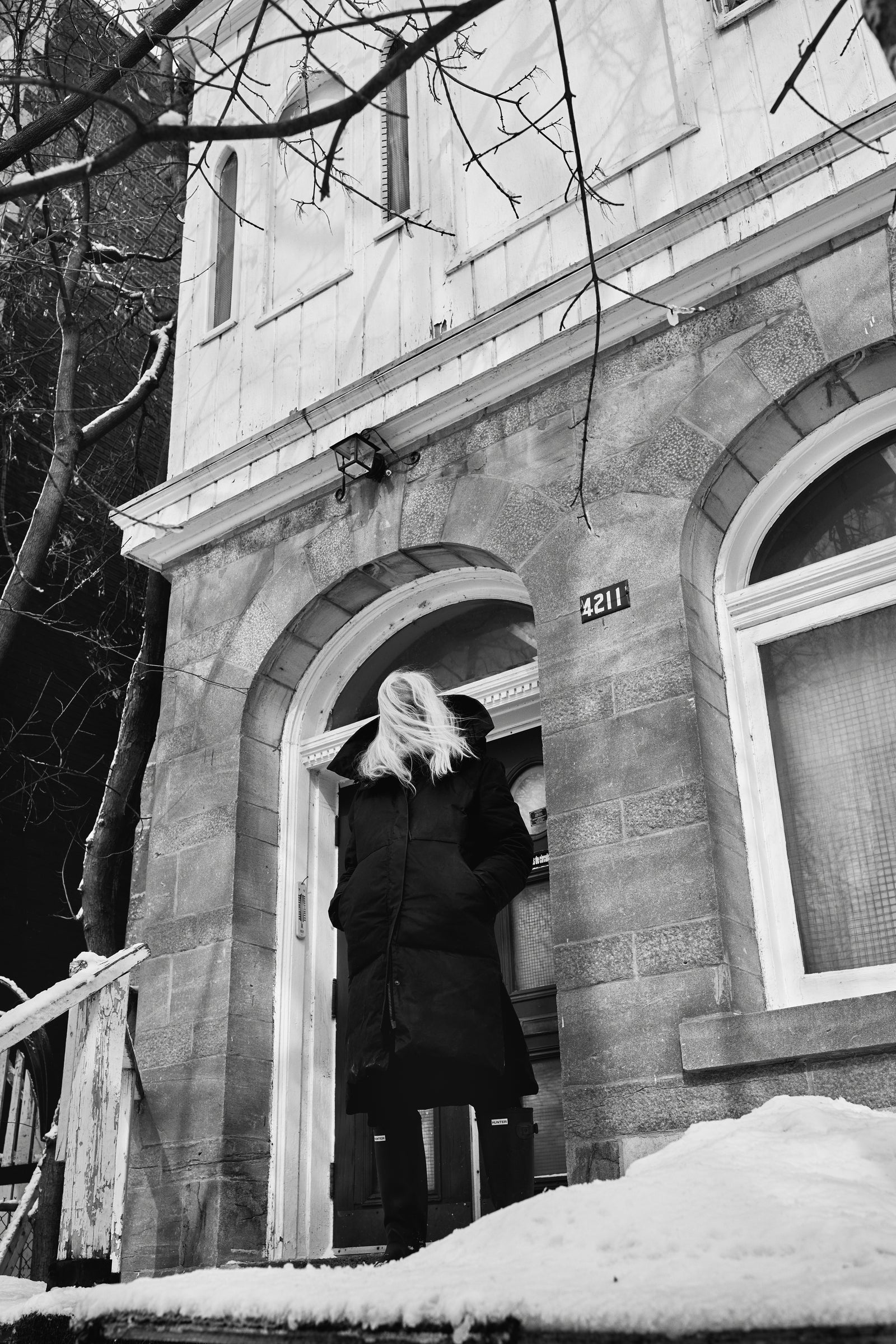 Don't just wear it, Embrace it!

Winter is more than just a season – it's a statement. And nothing helps you make a stronger statement than a chic winter coat. Enter Olmsted Outerwear, the quintessential brand for those who want to master the art of winter dressing. Dive into our guide, thoughtfully crafted just for you, to navigate the chilly season in style.
Understanding Olmsted Outerwear means appreciating a blend of impeccable craftsmanship, innovative designs, and functionality. Each coat tells a story - of timeless traditions, modern aesthetics, and an ode to winter's past, present, and future.
Experience warmth with Olmsted's Eiderdown-filled jackets like never before. Premium, plush, and utterly stylish, these are your go-to's for those below-zero days.
We believe in a holistic fit that complements your body, style, and winter needs. Whether layered or worn as is, Olmsted ensures you look your winter best. It stands at the intersection of luxury and responsibility. With sustainable materials and ethical practices, each coat is a testament to a greener future. When you invest in Olmsted, you invest in a piece of art. While each coat is a statement of luxury, Olmsted offers options without compromising quality.
Meet the Shields
MEN
The Full Shield: Super warm, fully waterproof and unbelievably protective. The Shield is winter outerwear you'll over-wear. Happy weathering everything.
The Cut Shield: A little stocky. A lot mighty. The Cut Shield is a shorter cut of his big brother - with just as much protection. Bring on. 
WOMEN
The Shield: Super warm, fully waterproof and sumptuously protective. The Shield is winter outerwear you'll over-wear. Happy wintering
The Crop Shield: A little bit boxy. A little bit foxy. The Crop Shield is a shorter & chic cut of her big sister - with just as much protection. Stun.
The Shield's sustainably luxurious components ; 
Insulation powerhouse. Eiderdown adapts to your body's temperature - just like the ice-inhabiting ducks themselves. Olmsted Shields are filled with 100% precious Canadian eiderdown - sustainably harvested & collected from the nests - the warmest, rarest on earth.
The Wonder of Waxed Cotton:  Olmsted shields are made of premium waxed canvas weatherproofed the old-fashioned way. Naturally breathable, the wax outers adjust to ambient temperature to be softer/more breathable in warm weather and stiffer/more windproof in cold conditions.
A little Kinder- Upcycled Nylon: Olmsted's down-proof & water repellent re-nylon is made from a unique yarn comprising 100% recycled nylon. (which is essentially recycled fishnet plastic).
Swiss-Made Precision- Riri Zipper: Founded in 1936 in Mendrisio, Riri Zippers maintains its production in Switzerland and remains committed to a manufacturing process based on ethical and sustainable practices. The "Excellence in details" claim perfectly describes Riri's approach of always seeking beauty, innovation and quality, which also stands for "Sustainability in details." Meaning being aware of our responsibility towards the environment, people and society.
Handmade in Montreal: When we make just the right amount of pieces to satisfy demand, we're making sure we're only using the resources needed and not contributing to wasteful, over-production practices or excess inventory. No waste means treading much lighter.
Winter is an experience, and Olmsted Outerwear ensures it's exquisite. As you drape yourself in Olmsted's craftsmanship, remember that winter isn't about enduring the cold but celebrating it. 
With Olmsted, you don't just wear a coat; you embrace a winter narrative.
---