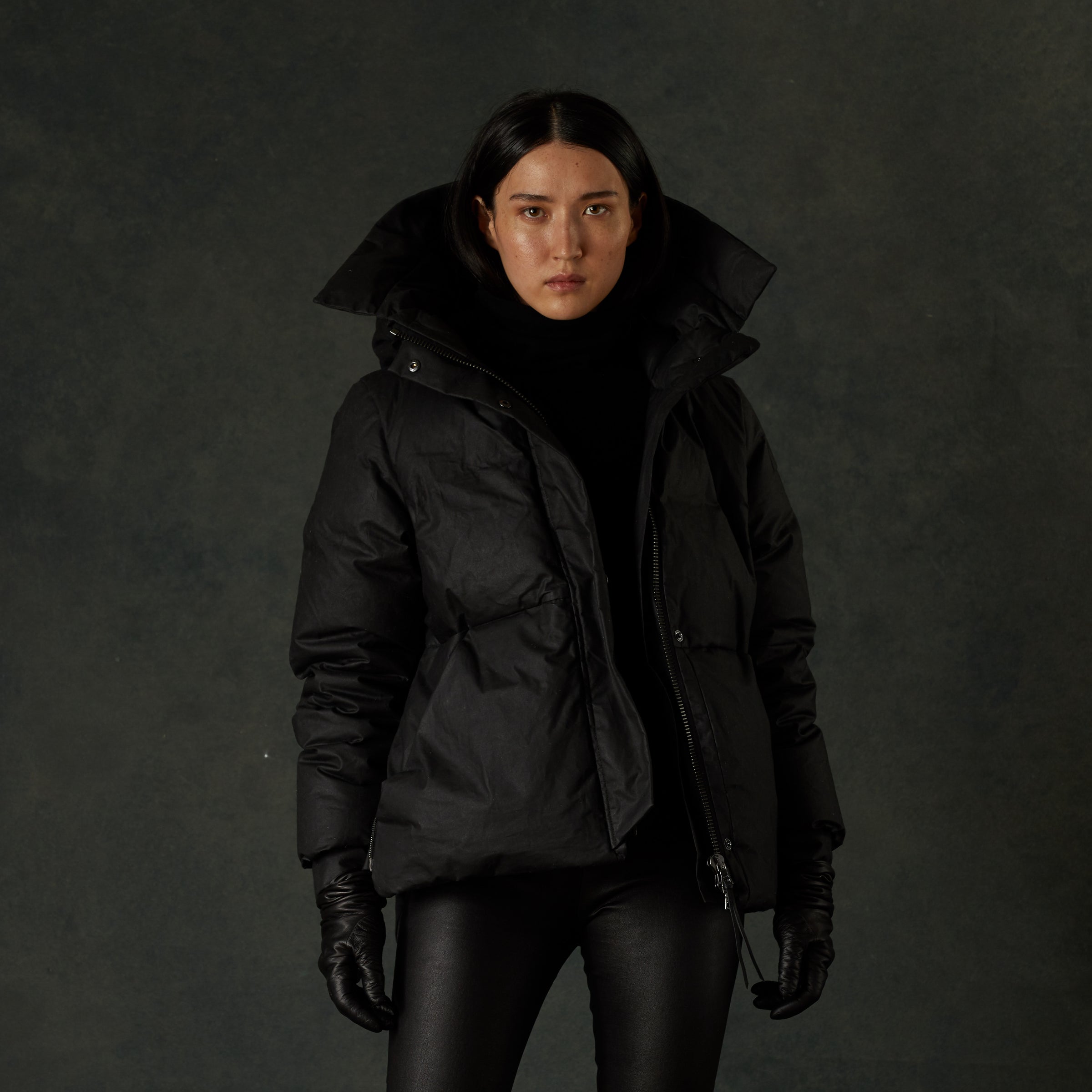 Warranty
Olmsted Outerwear coats come with a two-year warranty.
We guarantee everything we make and stand by the craftsmanship of our goods. Complementary after-sales service is provided for production defects during the warranty period.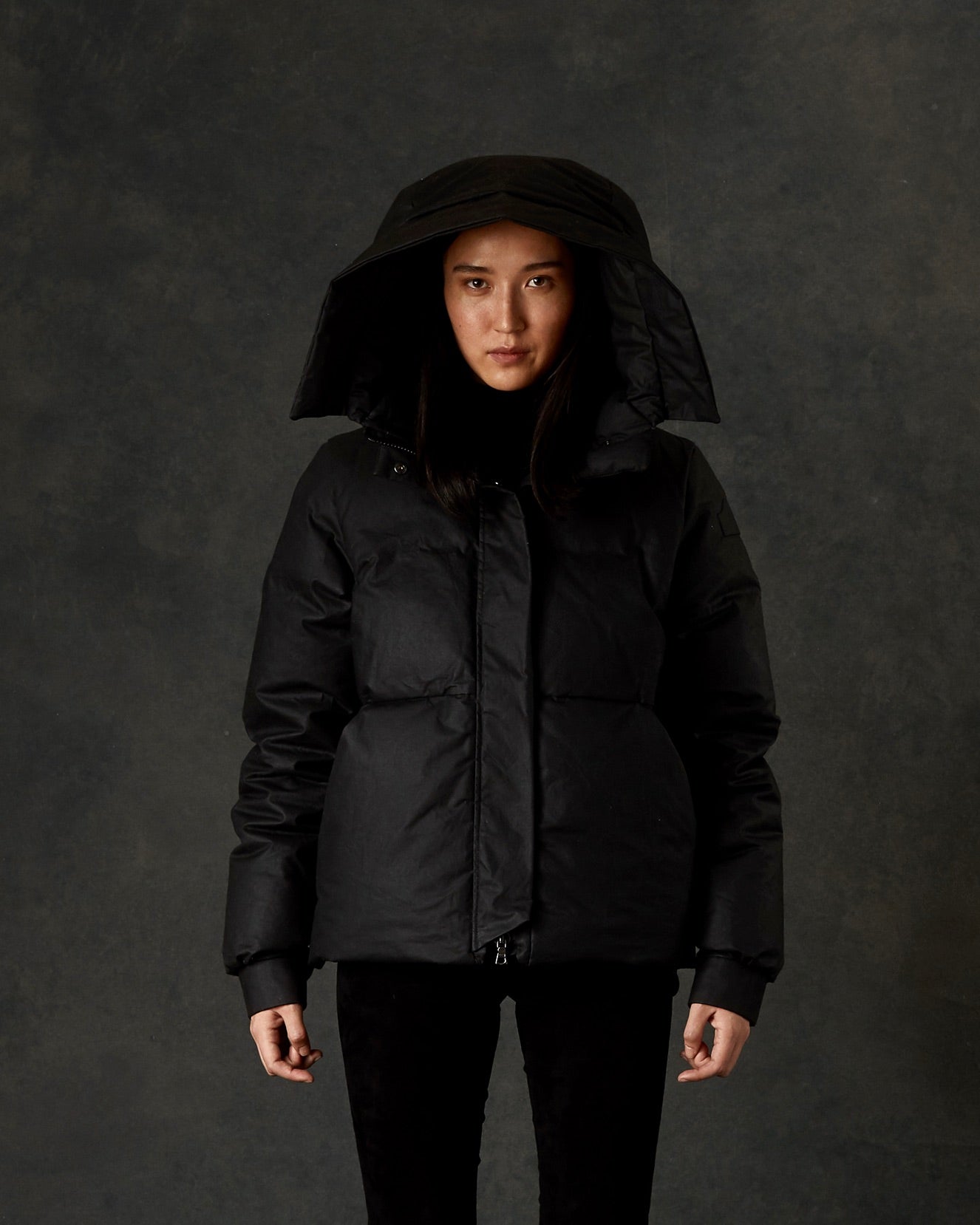 We remain responsible for our products long after purchase by offering repairs and upcycling options through our take-back program. Eiderdown, which is an expensive commodity, can be upcycled. All our outerwear are eligible to be repurchased by Olmsted Outerwear for 10% of their original value.
Fibers & materials
Of natural origin
We use high-quality materials to guarantee durability and long life. Natural fibres wear and tear differently than synthetics, and winter gear is submitted to harsh conditions - the natural canvas is not invincible.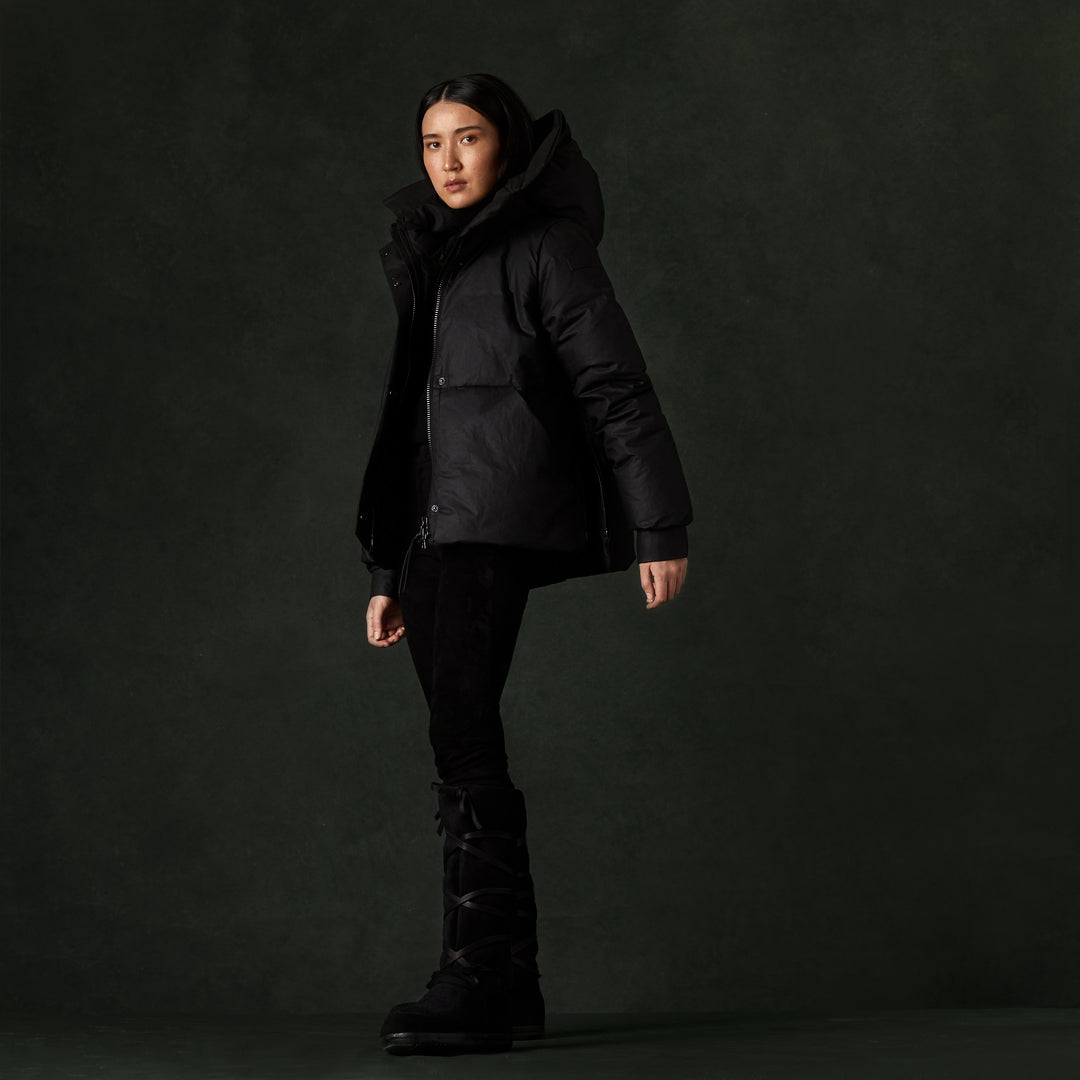 Care for your Olmsted
Re-Wax
Waxed cotton coats cannot be dry cleaned but clean beautifully with a wet cloth.
•
Oily waxed cotton, such as our standard Silkwax used in The Eiderdown collection, can be reproofed after a few years to bring back shine and restore waterproofness if needed.
Care
All our linings are also water repellent and to be easily sponged clean. Airing every season and storage in a dry, cool place will allow your down-filled outerwear to last.
Contact us
If you have any questions or concerns about your coat, please contact us, and we will gladly assist you.